Greetings fellow anime enthusiasts! Today, we want to share with you some action-packed anime that are sure to get your heart racing and your adrenaline pumping!
Samurai Champloo
Samurai Champloo is an amazing anime that takes place in the Edo Period of Japan. It follows the journey of three individuals, Fuu, Jin, and Mugen, as they search for the "samurai who smells of sunflowers". The animation is top-notch and the sword-fighting scenes are some of the best you will find in any anime. This is definitely a must-watch for any fan of action anime!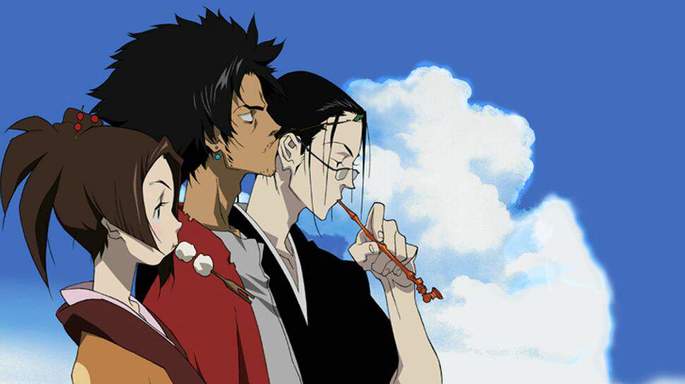 Attack on Titan
If you want an anime that will keep you on the edge of your seat, then Attack on Titan is the one for you. It takes place in a world where humanity is on the brink of extinction due to the existence of Titans, massive humanoid creatures that eat humans for no apparent reason. The story follows Eren Yeager and his friends as they fight against the Titans and try to unravel the mystery behind their existence. The animation is absolutely jaw-dropping and the action scenes are intense, making this anime a must-watch for any fan of the genre.
Naruto
Naruto is a classic anime that any fan of the genre has probably heard about. It follows the story of Naruto Uzumaki, a young ninja with a dream of becoming the Hokage, the leader of his village. The action scenes are amazing, and the character development is top-notch. This anime has something for everyone; from the epic battles to the heart-warming moments, it will keep you entertained from beginning to end.
Cowboy Bebop
Cowboy Bebop is another classic anime that has stood the test of time. It takes place in the year 2071 and follows the adventures of a group of bounty hunters as they travel through space trying to catch the galaxy's most dangerous criminals. The animation is breathtaking, and the fight scenes are epic. This anime is definitely one that any lover of action should have on their watch list.
Akame ga Kill!
Akame ga Kill! is a dark and gritty anime that is not for the faint of heart. It follows the story of Tatsumi, a young fighter who joins a group of assassins known as Night Raid, who are fighting against the corrupt empire that rules over their land. The action scenes are brutal and the story is intense, making this anime a must-watch for fans of darker action anime.
There you have it, folks; five action-packed anime that will keep you entertained for hours on end. These anime are all amazing in their own right and are definitely worth watching. So, what are you waiting for? Grab some popcorn and get ready to go on some epic adventures!